Matillion
Unlock new levels of productivity and get data business-ready faster. 
Extract, load, and perform powerful data transformations–faster–using Matillion's Data Loader and ETL tools, purpose-built to work with your cloud data platform.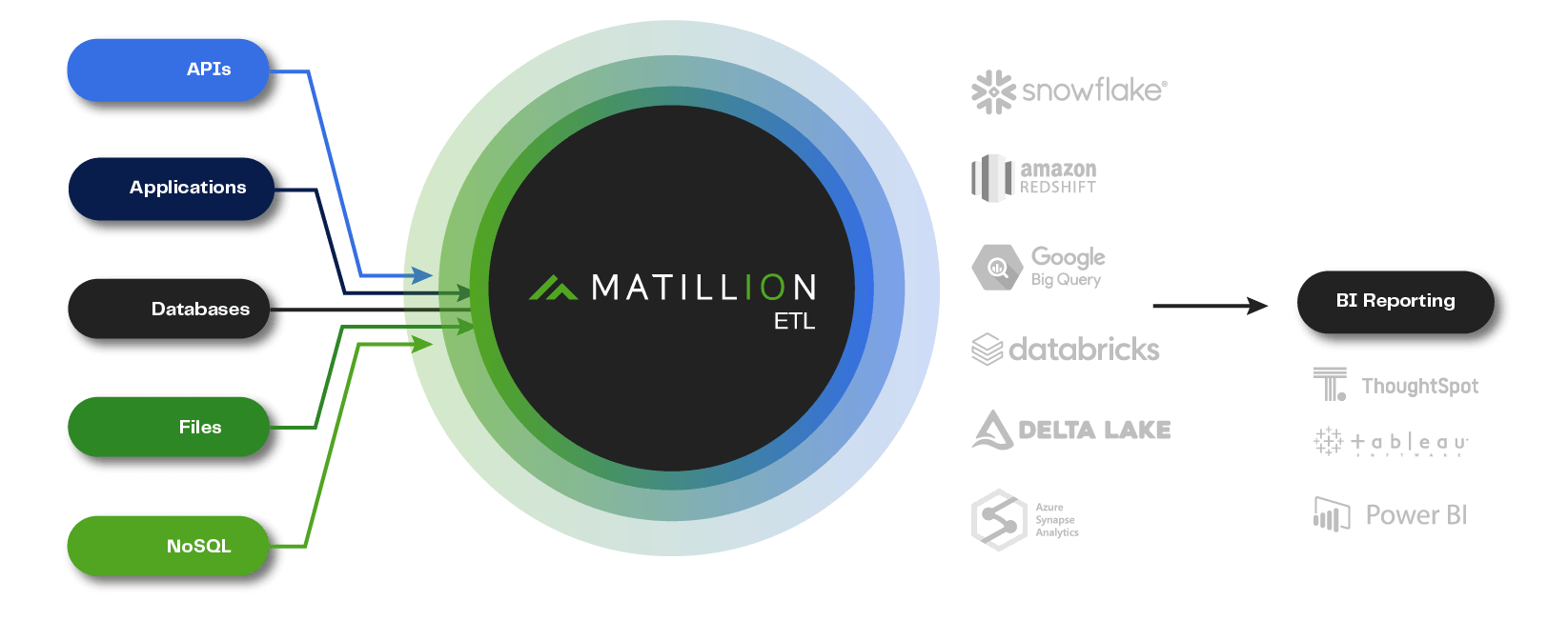 Matillion ETL
Everything you need to achieve business-ready data in minutes.
Harness the power and flexibility, and economics of Matillion ETL to boost your data productivity and quickly put it to work.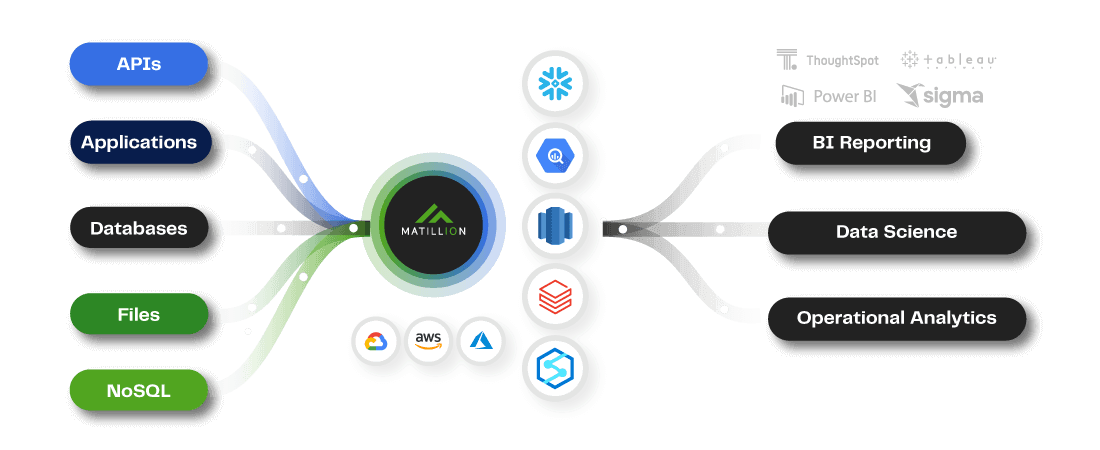 Matillion Data Loader
Use more data from more sources, faster.
Make confident decisions, faster. Remove all the barriers to extract source data and ingest it into your cloud data platforms.
Matillion's Data Productivity Cloud extracts your data, loads it into your chosen cloud data warehouse and gives you the power to quickly transform it into meaningful business insights. our data to make it your company's most valuable asset. 
Learn More:
See why Data Teams love Matillion's Tools
Contact Us:
If you'd like to speak to our team, please give us a call or fill out the form below.
We will be in touch as soon as possible.
Office: (+44) 0204 566 5056 
Email: office@engagingdata.co.uk